If you're a teacher, you need to learn about Donors Choose.org! Donors Choose is a tax deductible online charity that makes it so easy for other people to donate to you classroom for whatever your students need...from books to carpets to technology tools. Donors can choose to give any amount they want, from $1 up to fully funding your entire project. Once you're funded, the items you requested will be shipped directly to you! It's like Christmas, any time of the year! Woo hoo!
Last year was my first time submitting a project on Donors Choose. The website walks you through the process and had lots of helpful tips to guide you in writing your project proposal. Luckily I was funded fully by Chevron, who is a HUGE supporter of public school teachers. I wanted to test my luck and try again this year...and...voila! Chevron once again came swooping in like Superman to save the day! They fully funded my Technology and Tools for Readers Workshop project!
Here are some of the goodies my students will be receiving:
5 Voice recorders to tape themselves reading books or their own creative stories.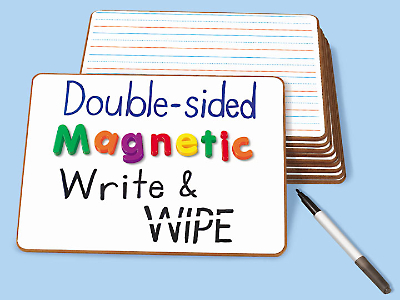 A class set of double-sided write and wipe boards for all sorts of uses. We LOVE these boards!

Tabletop white board for small group instruction
All we have to do in return is send Thank You notes, which we would want to do anyway for someone who donates to our class. Last year, I included lots pictures of the students using the interactive whiteboard software that was donated. This year, I cannot wait to share pictures and video of my lucky kiddos using the new voice recorders!
So, if you haven't checked out Donors Choose, head over there to get some much needed love for your classroom!